Specials as of

Highlands Tour
Tour Trail Combo
Inca/Ancient Peru
Mystical World


Cusco/Machu Picchu
Inca Trail Trek
Amazon Jungle
Macaw Lick
Tambopata Center
Manu Reserve
Lake Titicaca
Nazca
Chiclayo
Trujillo
Lima
Galapagos


PERUVIAN ASSISTANCE PROGRAM





Handing out some soap and shampoos on the Inca Trail in 1993. For the past ten years TAMBO TOURS / TAMBO TREASURES with the assistance of a local Houston dentist, has been silently involved in the assistance of those in need in Peru. This personal crusade is aimed at the children whom are homeless or are from very poor families. Our efforts have been in the donations of thousands of toothpaste / toothbrush kits, shampoos, soaps and clothing as well as some medical items. This past spring of 1998 Peru was effected by the phenomenon El Nino, hundreds died as well as thousands of lives were changed. TAMBO TOURS donated school supplies and money to the small town of Patacancha were they were in desperate need of these materials. Our efforts to assist those in need will continue for the years to come. These are a few of the children that we have assisted over the years.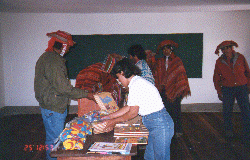 In March of 1998 we donated school supplies to the small town of Patacancha.
( Just After the El Nino )
For the new year of 1999 we will begin a new program that allows you to help as well. TAMBO TOURS will reduce the cost of each persons tour by $10.00 each for those who have small items that would like to take to Peru for those in need. We will not ask our customers for any money nor will we take any donations for this project. We will solely rely on your honesty and your kindness. Items that are always needed include clothing, school and medical supplies as well as soap, shampoos and toothpaste/toothbrushes. Any and all is truly appreciated
by these children and it does make a difference too.
If you are a individual or group whom is associated with any medical or non-profit organization that is interested in TAMBO TOURS assist program P. A. P. please feel free to contact us. If you have any suggestions we will also consider them as a possibility.
In 1995 we made it to Vilcabamba to donate toothbrushes & paste.
From Cuzco 8 hours by train and 8 more by truck rarely visited by tourist.
"If you take. . . then put some back . . ."
PACHAMAMA,( Mother earth )
Thank you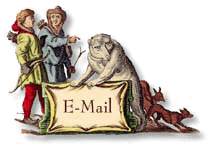 E-Mail us for customized packages to Peru.
Or Call us at 1-888-2-GO-PERU
Thanks for your patience.

---
TAMBO TOURS ©2000.
Web Page design and maintenance by Imagitech Web Professionals.
---