| | |
| --- | --- |
| | All of these photographs were takin over the past few years by myself and a few donated by customers wanting to show their experience. They are here to show you the natural beauty that Peru possesses. There is alot to learn of Peru in these photographs and still lots more to be found in future visits. Please check back for the latest pictures from Peru. I will be adding a "New" section once more photographs are taken. |

HERE ARE JUST A FEW OF THE CUSTOMERS
THAT ARE MORE THAN SATISFIED WITH
OUR CUSTOMIZED SERVICE FOR PERU.

Just want to thank you for planning such a wonderful trip for us. All of the services provided were such a treat. The staff was wonderful and so professional. Our porters and our guide, Santiago, worked incredibly hard so that we could enjoy ourselves. Their efforts far exceeded our expectations. We're missing beautiful Peru already. Thanks again, Chris.
We couldn't have had a better trip!
Andrew and Lisa Fox /
Tour & Trail Combo


Thank you again for everything. Your made our trip painless. All of the guides (Benjamin, Cesar, etc.) were great, and Raul was an incredible help/resource, just as you were.
Dr Ryan Honda/
Macaw Lick, Tour & Trail Combo


All of our connections throughout were
flawless. The courtesy, service and depth of
knowledge our guides were incredible.
We felt more like guests than customers.
Raul was superb and really provided insights
into the Quechuan Culture from an insiders
perspective. We recommend TAMBO
TOURS to everyone.
Habitat For Humanity Group /
Randy Turley Cuzco & Machu Picchu


What a wonderful trip you planned for us,
everything was perfect. All the ground
operations and tour guides bent over
backwards to make our tour so enjoyable.
American Express Travel Agent
Doris Blackaby Cuzco


Thanks again for arranging a great trip.
Annelies & Moory Sheehan
"25 Day Tour of Peru"


We just want to tell you how wonderful
everything went on our most recent trip to
Peru. Your ground staff everywhere were
the BEST. Our weather was great without a
cloud in the sky on the Inca Trail. The meals
were outstanding both on the hike and
throughout the entire trip. We are looking
forward to booking a trip with you to La Paz
- Lake Titicaca - Puno next year.
Thanks again it was Fabulous !!
( this was their third trip to Peru )
Nancy Westman: Inca Trail & Chiclayo


We had a fantastic trip on the Inca Trail
Your guide Berjulio was a great guide and
did an outstanding job. We recommend
TAMBO TOURS to everyone.
Mr. & Mrs. Don Samonis: Inca Trail


We are so glad we went to Lake Titicaca
with it's incredible scenery. Thanks for your
recommendation on our trip Chris.
Dr. & Mrs Mel Roy:
Amazon, Cuzco, Lake Titicaca, Nazca
Paracas & Ballestas Islands.


Thanks so much for all your help with
our trip to Peru. Speaking for all
twelve of us we had a great time.
After our climb of Chachani we saw
condors at Colca Canyon. Ollantaytambo &
Machu Picchu were amazing.
Greg & Vicki Foltz:
mountain climbing group of Chachani
( Arequipa ) & Machu Picchu.


I will continue to recommend your company
to my friends and clients. Your people in
Cuzco are wonderful. Please convey our
thanks to Raul & crew.
Miriam Salter :
American Express Travel. Cuzco &
Machu Picchu.


Thanks again for such a great trip.
I'm telling everyone about Machu Picchu &
Tambo Tours.
Pam Emery Group: Cuzco & Inca Trail.


We enjoyed our trip to Peru. You and your
agents did a great job for us. We would
recommend TAMBO TOURS in the future.
Thanks for all you did.
Charles Blackwood: Sipan, Chan Chan,
Nazca, Paracas & Ballestas Islands, Cuzco
Pisac Arch. site.


We are so glad we made the trip to Peru
and the way that you arranged it made it
much more meaningful than that of a large
tour group. Thank you for a trip we will
always remember. We hope to take your
Amazon trip next year.
Mary Spivey : Cuzco & Machu Picchu.


Thank you for the creative and dynamic
scheduling of our trip.
Dr. Peter Gyulai : Nazca, Paracas,
Ballestas Islands, Sipan, Chan Chan, Lake
Titicaca, Cuzco & Inca Trail.


We had a fantastic time. Thanks for making
our trip special.
Taunie Hill : Cuzco, Machu Picchu,
Nazca, Paracas & Ballestas Islands.


Our trip to Peru was most enjoyable thanks
for an exciting adventure.
Warren & Dolores Widener Cuzco &
Amazon


Thanks for the extra effort you put into our
Inca Trail trip. Everything went as planned.
Our guide Bernie did a marvelous job and
truly made it a very unique experience with
his personal touch. I highly recommend
TAMBO TOURS to any and all.
Jim Burrall & family : Cuzco & Inca Trail


Our trip was fabulous, it could not have
gone any better. All your staff was punctual
as well as very informative on all our tours
and about the Inca culture. We look forward
to your Amazon and Galapogas trips in the
future.
Judy Phillips Group: Machu Picchu area


You did a wonderful job scheduling my trip.
I had the best time and want to go back.
Thanks again for all that you did in creating a
huge part of my life.
Carin Nelson Cuzco & Inca Trail











James Kaminskie
Personal Therapist
Manu Reserve
Jackie Cannon
United f/a
Machu Picchu
Larry Westberg & Family
American pilot
Cuzco & Amazon Lodge
Mr. & Mrs. Terry Lewis
United pilot
Cuzco & Nasca Lines
Fabiana Golpe
Continental f/a
Inca trail & Inti Raymi
Mr. & Mrs. Jerry Byerly
U.S. Air Agent
Inca Trail
Terrence McCarthy
Retired U.S.A.F.
Cuzco & Machu Picchu
Paula Ballew
Educator
Tambopata Jungle
Mr & Mrs Mark Olson
America West f/a
Inca Trail & Amazon
Rodger Gregoire
Air Canada f/a
Cuzco & Amazon Lodge
Connie Barnett
Continental f/a
Cuzco & Gold Museum
Mr & Mrs Chuck Spivy
Delta Offices
Cuzco & Lake Titicaca
Lee Weeks
Continental Parent
Cuzco, Amazon & Gold Museum
Virasp Vahidi
American Offices
Cuzco & Machu Picchu
Elizabeth Akana
United f/a
Cuzco & Nasca Lines
Carol Robbins & Family
United / Psychologist
Macaw Lick & Cuzco
Greg Fitts
American Pilot
Inca Trail & Rafting
Ludja Bayer & Family
Continental f/a
Cuzco & lake Titicaca
Carol Frazier
American Agent
Manu Reserve
Janet Woerner
American Offices
Lake Titicaca & Cuzco
Hector soto
Mechanic / T.W.A.
Cuzco & Amazon
Tannie Britt
American Parent
Nasca & Cuzco
Carmen Decastro
Continental Agent
Cuzco & Machu Picchu
Lane & Elfie Bickel
Air Canada Offices
Cuzco & Machu Picchu
Karen Nelson
Professional Artist
Inca Trail & Amazon
Donna Beard
Continental Agent
Cuzco & Amazon

"THE TRAVEL PRO . . . FOR PERU"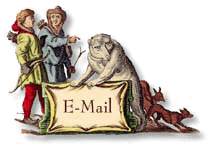 E-Mail us for customized packages to Peru.
Or Call us at 1-888-2-GO-PERU
Thanks for your patience.
---
TAMBO TOURS ©2000.
Web Page design and maintenance by Imagitech Web Professionals.
---